Revelation of the Year - Photography - Golden Lens Awards
These are the professionals that received the Golden Lens Award as Revelation of the Year – Photography.
Estes são os profissionais que receberam o prêmio Lente de Ouro como revelação do ano na fotografia.
These people stood out during the year and were chosen by direct vote of the members of Inspiration Photographers.
Eles se destacaram durante o ano e foram eleitos pelo voto direto dos membros do Inspiration Photographers.
ANDERSON MARQUES
– Brazil
REVELATION OF THE YEAR PHOTOGRAPHY  2016
Anderson Marques é especializado em fotografia de casamento e não importa se o casamento será realizado do outro lado do mundo, conte com ele para registrar e contar a sua história de amor em imagens. Residente em Brasília/DF, o fotógrafo tem feito trabalhos em diversos estados do Brasil, e também fora do país em locais como Austrália, França e Itália.

TATI PINHO
– Brazil
REVELATION OF THE YEAR PHOTOGRAPHY  2015
Sempre que fotografo um casamento ou uma família me pergunto: o que esse casal e o que essa família, vão sentir daqui há dez anos quando eles olharem para as fotos? Vão sorrir, chorar, sentir saudade, lembrar… tudo isso junto. É com esse lema e com essa motivação que registro a história de um casamento ou de um momento em família, sempre registrando emoções. Porque é isso que eu penso que todos nós queremos quando olhamos para as nossas fotos: nos emocionar. Fotografo casamentos e famílias pelo Brasil, sempre em busca de novas histórias.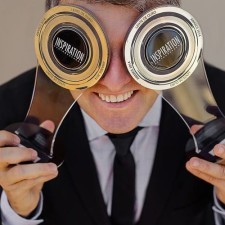 NEI BERNARDES
– Brazil
REVELATION OF THE YEAR PHOTOGRAPHY  2014
Buscamos de uma forma única a poesia de um instante, seja ele cotidiano, singelo, ou de muita expectativa. Desejamos ser contratados pelo nosso olhar expresso nas fotografias e cenas, e apresentar um olhar que traga à tona sensibilidade e bom gosto.
Procuramos elevar as diferenças, contrastar a leveza com a pura realidade da vida. Que ao ser vista, a imagem surpreenda pela simplicidade, espontaneidade, beleza, criatividade, técnica.
Para nós a fotografia exige paixão, um esforço que vai além de um simples trabalho. Ela é leve, divertida, emocionante. Esta arte é trazida por nós muito a sério, nestes mais de quinze anos atuando no ramo de estúdio e fotografia social. Temos muita responsabilidade com relação aqueles que nos confiam documentar momentos tão significativos.